The FES team boasts extensive experience in creating customized designs that perfectly align with our clients' unique requirements. We pride ourselves not only on our design expertise but also on our in-depth knowledge and understanding of Australian and international standards, fire brigade requirements, and the expectations of international insurers.
Our Range of Services Includes:
Feasibility Studies: We conduct thorough feasibility studies to assess the viability and potential outcomes of your fire safety projects.
Customized and Comprehensive Fire Risk Assessments: Our team provides personalized and easy-to-understand fire risk assessments, ensuring that you have a clear understanding of potential risks and appropriate mitigation strategies.
Site Observation, Auditing & Reporting: We offer on-site observation, auditing, and detailed reporting services to assess the effectiveness of existing fire safety systems and identify areas for improvement.
Code Compliance: FES ensures that your fire safety systems adhere to all relevant building codes and regulations, minimizing the risk of non-compliance issues.
Fire Engineering Reports for Building Approvals: We prepare comprehensive fire engineering reports that facilitate smooth building approval processes, ensuring compliance with regulatory requirements.
Front-End Engineering Design (FEED): Our team assists you in the early stages of your project by providing front-end engineering design services, setting the foundation for successful implementation.
Liaison/Negotiation with Authorities Having Jurisdiction (AHJ): We establish effective communication and negotiation channels with relevant authorities to streamline the approval process and ensure compliance.
Performance Design Criteria: FES develops performance design criteria that align with your project objectives and optimize fire safety system performance.
Conceptual or Detailed Design Drawings (Mechanical & Electrical): Our experts create conceptual or detailed design drawings, encompassing mechanical and electrical components, to guide the implementation of your fire safety systems.
3D Drawings and Models: We utilize cutting-edge technology to provide 3D drawings and models that offer enhanced visualization and aid in accurate system planning and execution.
Project Specifications: FES delivers comprehensive project specifications that outline the requirements and guidelines for successful project execution.
Capital Cost Estimates: We provide accurate capital cost estimates to help you budget effectively and make informed decisions during the planning phase.
Trust FES for Unparalleled Design Solutions
With our expertise, adherence to standards, and dedication to meeting client expectations, FES is the ideal partner for all your fire safety design needs. Contact us today to discuss your requirements and benefit from our exceptional services.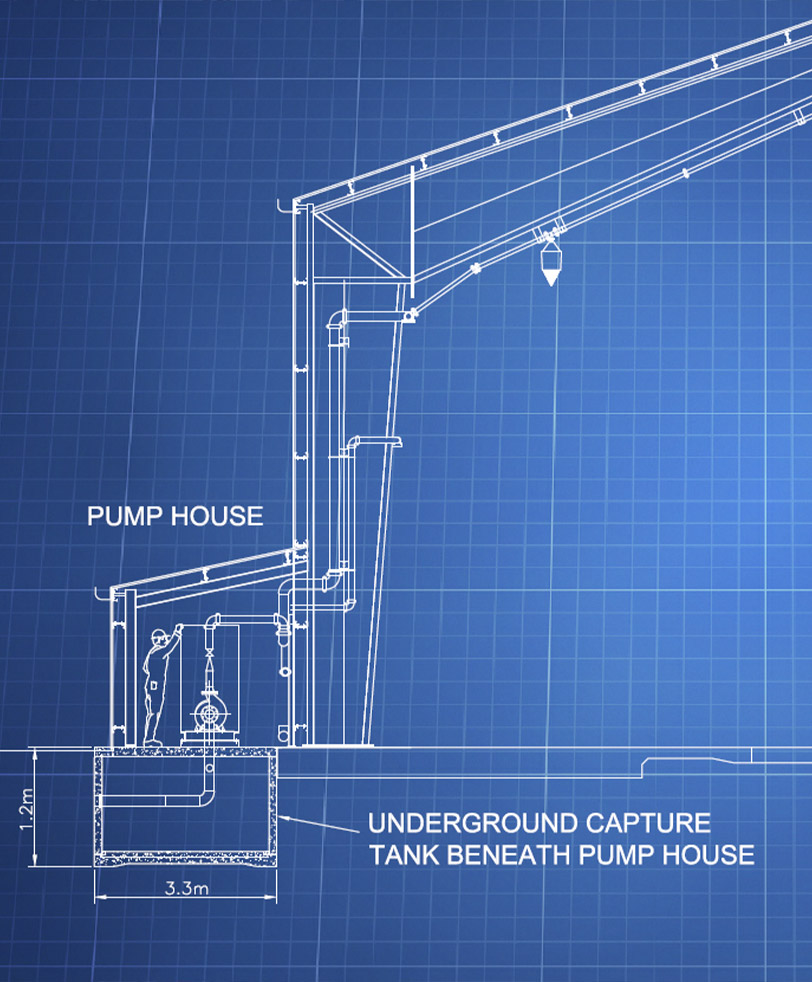 With decades of project management experience, the FES team has earned a solid reputation for consistently delivering projects on schedule and within budget. We offer end-to-end services, including design, supply, installation, testing, commissioning, certification, and maintenance, for a wide range of fire systems. Count on FES for reliable solutions in the following areas:
Hydrants and Monitors: We specialize in the design, installation, and maintenance of hydrant systems and monitors, ensuring effective fire suppression capabilities.
Deluge Systems: FES provides comprehensive solutions for deluge systems, including design, supply, installation, and ongoing maintenance, to safeguard high-risk areas.
Fire Alarm: Our expert team delivers state-of-the-art fire alarm systems that ensure early detection and prompt response to fire incidents, enhancing overall safety.
Above/Underground Fire Water Reticulation: FES offers efficient design, installation, and maintenance services for above and underground fire water reticulation systems, ensuring reliable water supply for fire suppression.
Fire Water Pump Sets: We provide reliable fire water pump sets that are meticulously designed, installed, and maintained to ensure a continuous and adequate water supply during emergencies.
Fire Foam Systems: FES specializes in the design and installation of fire foam systems, offering effective fire suppression capabilities for high-hazard environments.
Fire Barriers: Our team delivers robust fire barriers that provide crucial compartmentalization and prevent the spread of fire, protecting lives and property.
Experience Exceptional Fire System Solutions with FES
When it comes to fire system projects, FES stands out as a trusted partner, combining decades of project management expertise with a commitment to delivering reliable and efficient solutions. Contact us today to discuss your fire system requirements and experience the unparalleled service and expertise of FES.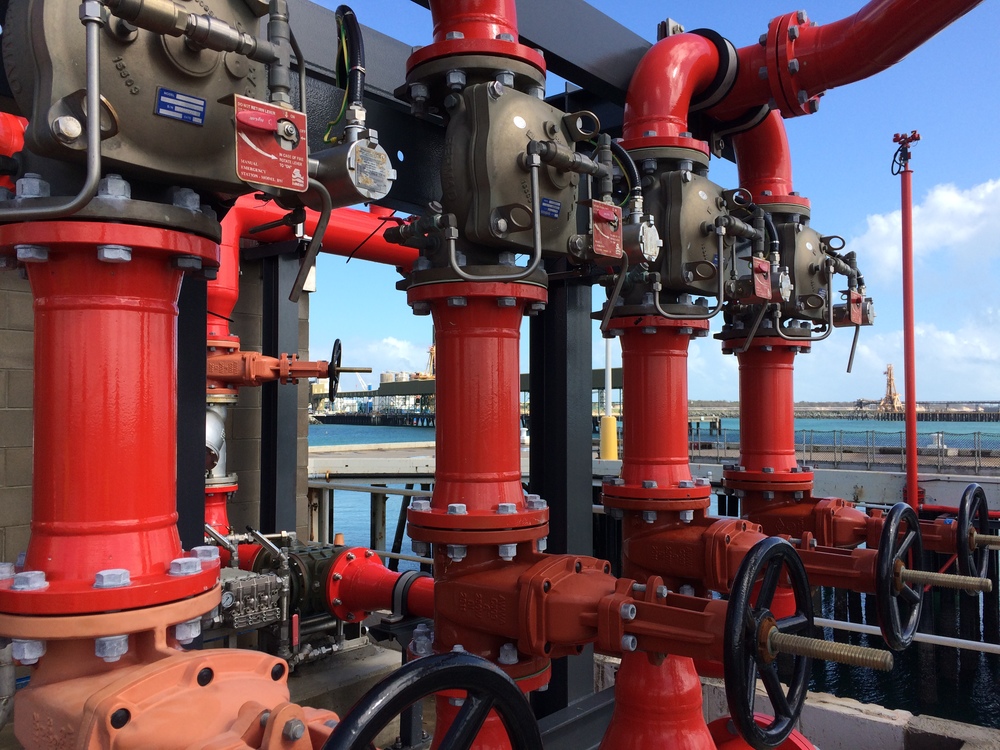 Our Certifications
Professional certification says a lot about a company
At FES, we take great pride in our prestigious ISO 9001, ISO 14001, and ISO 45001 certifications. These internationally recognized standards serve as a testament to our commitment to excellence and our dedication to meeting clients' needs through a robust quality management system.
Our Commitment to Quality:
ISO 9001 Certification: This esteemed certification validates our adherence to the highest quality management standards. It demonstrates our focus on consistently delivering services that exceed client expectations while maintaining effective processes and continuous improvement.
ISO 14001 Certification: FES recognizes the importance of environmental responsibility. Our ISO 14001 certification affirms our dedication to minimizing our environmental impact and implementing sustainable practices throughout our operations.
ISO 45001 Certification: The well-being and safety of our employees, clients, and stakeholders are paramount. With ISO 45001 certification, we demonstrate our commitment to maintaining a safe and healthy work environment, emphasizing risk management and effective occupational health and safety practices.
Why Choose FES?
Client-Centric Approach: Our primary goal is to ensure client satisfaction. With our ISO certifications, we consistently deliver services that align with clients' needs and requirements.
Continuous Improvement: We believe in continuously enhancing our processes and services. Our ISO certifications provide a framework for continuous improvement, driving us to constantly raise the bar and deliver even better outcomes.
Global Recognition: ISO certifications are globally recognized symbols of quality and excellence. By choosing FES, you partner with a company that has achieved the highest industry standards.
Trust FES for Unmatched Quality and Service
At FES, we are proud to hold ISO 9001, ISO 14001, and ISO 45001 certifications, validating our commitment to delivering exceptional services that meet and surpass client expectations. Experience our unwavering dedication to quality and our customer-centric approach by partnering with FES. Contact us today to discuss your requirements and witness the FES difference firsthand.